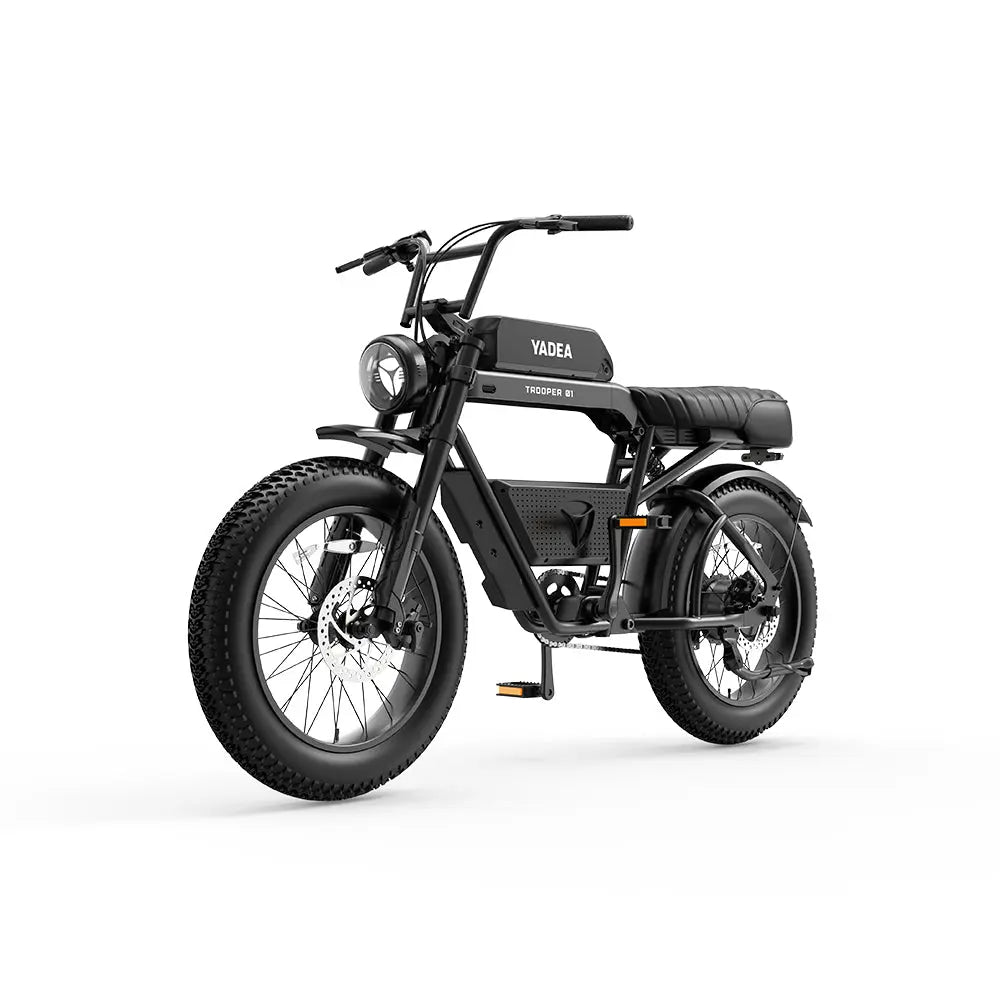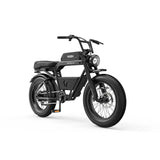 Can I assemble an Ebike myself?

It takes about 15-20 minutes to assemble an e-bike and it's easy to do so with our assembly specification.
How long and how often does it take to charge the battery?

Trooper-01: 6 hours, Innovator: 5 hours. We estimate you need to charge around once a week.
Height and weight recommendation for Yadea Ebikes.

Innovatoer:  L*W*H 1490*605*650mm; Net Weight 23.8kg

Trooper01:L*W*H 1700*690*750mm; Net Weight 36.5kg
What is the height range of your Ebikes?

Our Ebikes are designed for a height range from 5`1`` to 6`4`` (165 - 195cm)
What maintenance schedule should I follow?

To ensure your Yadea ebike's longevity and smooth operation, and your safety when riding, Yadea recommends regular pre-ride and post-ride checks, as well as bi-annual and annual check-ups. The following is a general overview of the ebike checks you should incorporate into your biking routine, both on a regular basis and less regularly long-term. For those riding their ebike daily, you'll want to follow these schedules very closely. For more intermittent and casual riders, you will need less frequent routine tuneups.

After each ride, it's time to inspect your ebike and get ready to wind it down. Some of which includes inspecting the tires, rims, and derailleur for dirt or damage, wiping down the frame with a rag, and charging the battery if you're running low. In time, this should also be a quick and straightforward check!
What kind of weather can I ride in?

Yadea can and will tolerate biking during most permitting weather conditions. However, it is an electric bike after all, with electrical components needing some added caution.

Yadea is built to the IPX65 water-resistant standard. IPX65 is standard that indicates your bike is resistant to multi-directional water splashes, meaning it is okay to ride or park your Yadea in rain. Light to moderate raindrops or splashes from a wet road will not harm your ebike, but be wary of harsher weather and rainfall conditions. Yadea tires are not intended for riding in snow or during snow fall.

The general rule of thumb is, if weather impacts your visibility and has the possibility to affect your bike's functionality, it is likely not a safe riding condition. With that in mind, safe riding!  
Annual Checklist

An expansion of the six-month checklist, annual bike checks will involve everything from the bi-annual check along with a complete breakdown and inspection of your ebike: checking all the components, cleaning and lubing them, and putting everything back in its place. For the daily ebike rider, this check should be completed annually. For the casual riders, an annual check may be completed once every 18 months to 2 years. An annual ebike check may also be done through an Yadea dealer or local bike shop.
I like it
It's the 2nd time I bought Yadea's products, to be honest, well-built and nice suspension for both Eliteprime scooter and this Trooper01
Good product
Birthday gift for my high school graduate son, he was so eager to ride on the bike heading up to college. Everything's within our expectation, really recommended.
Fun ride
I am over 250lbs and definitely need a strong loading capacity ebike, this one looks skinny but it really fits my body well, especially the long and wide seat, really nice and enjoyable riding on it.
Wonderful ebike
I like it! I will be placing another order for my dad for better commute.
Beyond expectations!
Yadea is a fantastic company with wonderful staff and customer service. It is my first time to buy an e-bike and I've been in love with my Trooper 01 since the day I bought it!